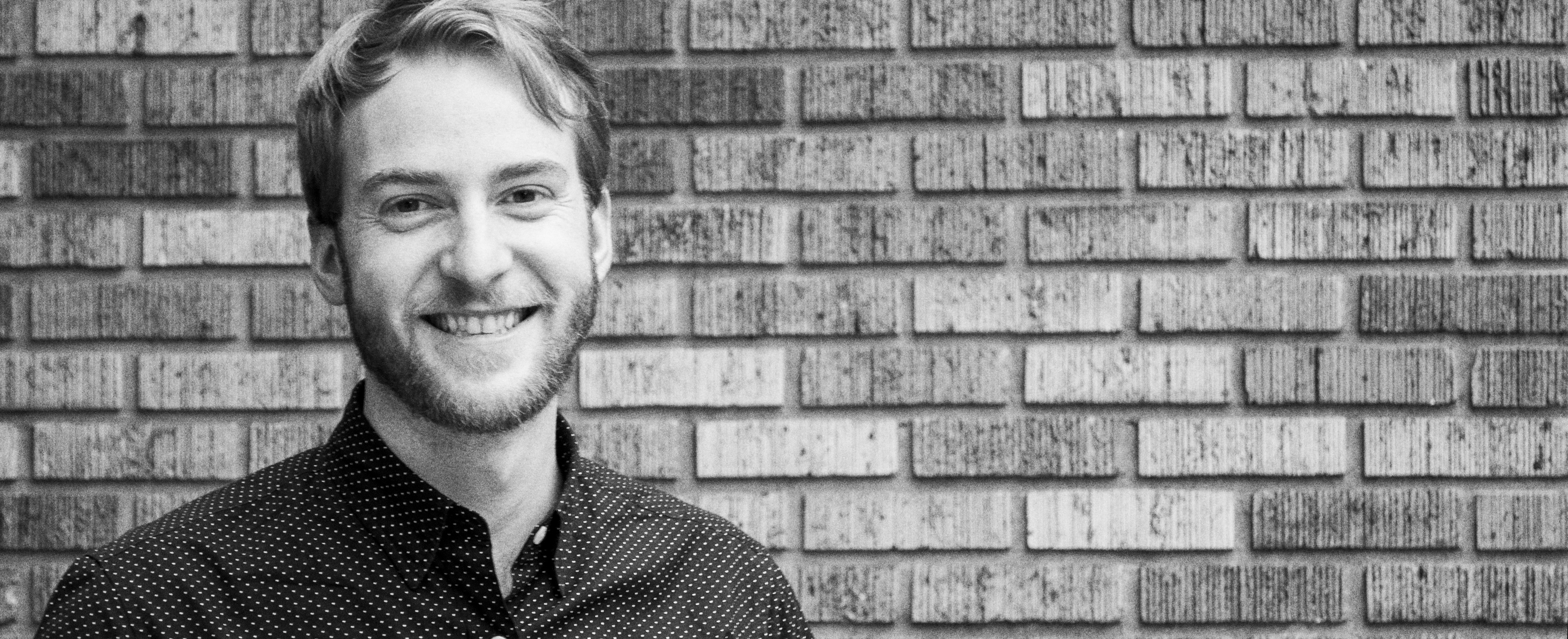 Yr02, Ep14 :: Ben Shown Discusses Designing for the Future
On this episode, Benjamin Shown, a Boston-based creative director, talks about the importance of establishing a design community, and how designing for the future is about making design invisible by bringing content and narratives to the foreground.
---
CHAD:
Ben Shown, thank you for joining us on This is Design School today. I was really happy when you responded back and we were able to catch you while you were in town.
So, one thing I wanted to start off and ask was how did you find your way into design and what was that path like for you?
BEN:
Sure, sure. Yeah, I think… First of all, thanks for having me. I'm really excited to do this, and have a good conversation about the past, where I've grown as a designer and kind of get at some nuggets I think will be helpful for your listeners. Or, at least, interesting because I think every designer sort of has a different pathway. And, it's always interesting to hear the different ones.
So for me, growing up… I grew up in Indiana in a medium-sized city. You know, it was… high school yearbook was like my thing. And, that was it. And, I didn't know that was graphic design. I thought it was journalism. I was really into yearbook and that was in the journalism department. I did some of the writing. But, it was mostly the layouts and the photography and the typography, and doing all that. But, there was no context of calling it design. And, so then I went to undergraduate school and I started out as a journalism major. I liked doing all of the parts that didn't involve the reporting and the writing. I liked putting together the newspaper or working on the school magazine. And, sort of realized in undergraduate school that that was graphic design. So, I took more classes in that and really got into graphic design that way.
I think the crux of it was, you know… the thread throughout the different jobs I've had… The cool part of yearbook, and the newspapers and magazines I worked on in college, it was content driven. It was all, like, story, narrative, content-driven. And, I think that's one of the things I connected to from a design standpoint, as opposed to just the visual aesthetics or something like that.
CHAD:
That's interesting too, because my undergraduate was also in communication, and not design. I took a lot of design classes from Jp. But I… especially when I was in school at that time I felt like that was something that separated me from the other people in design class was that focus on content and really knowing how that came about.
BEN:
Yeah, yeah. I think that's huge. You know, having taken a year or two of journalism classes, you get really versed in, like, storytelling and content, and narratives and personalities. That was what really inspired me to, you know, get into all of these different projects. And, kind of work on… whether it's a magazine, or videos, or friends' student films, or something like that. I always did the graphic parts of it, but it was like the content and the story that really motivated me throughout those projects.
CHAD:
Was there a particular moment where you remember realizing that all of the things you were interested in was actually not journalism but design? Was there a moment of realization that came about?
Oh, I'm just going to choose all of the classes where I was going to make stuff. And, have projects that feel like they have tangible, creative results to them.
BEN:
I mean, I definitely think, you know, that freshman year… I went to Webster University in St. Louis and I took fundamentals for reporting. And, I was like, "This is hard, and like, not as fun as all of the other media classes I was taking." And, then you become that age in undergrad when you get the control and get to choose what you pick, in a way you never had in your life before.
You know… growing up and going to grade school and high school you're kind of set on a path that's based off of what your teachers and your parents pick. And then, all of the sudden you go away and you're on your own. And you kind of are able to mold, and choose your courses. Or, at least that was the way for me in my undergrad. And, that was it. I was like, "Oh, I'm just going to choose all of the classes where I was going to make stuff." And, have projects that feel like they have tangible, creative results to them. That took place in the communications school as opposed to the art school. So, that was sort of the unique trajectory. Which I really enjoyed, too. Because the communications school was… there was video and film and audio. So, I was doing radio DJ, kind of in the evenings on campus and we started a school magazine. There was all of these outlets that were part of the communication school that I found really great. I don't know if a school of art always has that same outlet for those things the way a school of communication does.
CHAD:
Yeah, because they're a little less focused on things like distribution and getting this out. Versus, they're a little more focused inside.
JP:
It's funny because I have a very similar experience in that I started out in journalism and then worked my way from the yearbook into a graphic design class and then decided to find an individualized major combining journalism and graphic design. I felt that what lacked in journalism was the visual and what I loved about journalism was the storytelling component. And, I had found a way to combine the two together in that medium of visual communication. And, that was what really drives me into graduate school, as well as the things I do on a regular basis.
BEN:
Uh huh, uh huh. Yeah. Absolutely. You know, I don't know. Maybe there are universities out there that do merge those two things together. But, usually the school of art and the school of communication are separate entities that don't necessarily play well with each other. I think there's a lot of overlap between those things.
And, there's certainly pros and cons to it. I think coming out of undergrad my technical skills were… You know, I wasn't terribly good at, you know, formal graphic design, or drawing, or sketching. Those things were not as well polished as it was… I was really good at distribution and making things happen. And, putting projects together, getting a team of people. I think that was a big thing, too. With these school of communication projects, you're kind of forced to have these group teams, whether it's the newspaper staff or the radio station student group. I feel like that is a part, too, that I connected to, that collaboration that's part of those. And, I really liked that kind of part of it. That's something I feel like I strive for in different projects. Get a good team of people together. Don't have it be, sort of, a solo kind of effort.
That's something I feel like I strive for in different projects. Get a good team of people together. Don't have it be, sort of, a solo kind of effort.
JP:
Do you feel that now that you're further into your career that all of those traits, all of those experiences, have helped mold you into a much more refined designer, or a communicator, a visual communicator that you would not see in your peers?
BEN:
Definitely. I mean I think a big… you know, as sort of like I've grown, I feel like I've more and more tried to, or I've found myself in leadership positions where I'm working, and working a team, and finding places for people to fit in. And, I feel like that was supplanted in that early undergraduate education in communication where you're forced to have people in these group projects and work together.
CHAD:
So, then you had a really good experience in undergrad, it sounds like, and finding what you really wanted to do.
BEN:
Yeah.
CHAD:
But, you're also talking about how you felt like you were lacking some of these formal skills. So then, when you were walking out of undergrad, how did you feel walking in and figuring out where you belonged out in the world.
BEN:
I mean, I feel like I came out of undergrad, not necessarily knowing that I didn't have those skills.
CHAD:
You didn't know you didn't know.
BEN:
Exactly, exactly. So, I jumped right in it and right out of undergrad I had an internship, a graphic design internship, at the Massachusetts Museum of Contemporary Art. It's called Mass MoCA. It's in Western Massachusetts. It's like a beautiful campus, this old converted mill factory that's kind of now this creative hub in kind of rural Massachusetts. It was amazing. It was just a fun atmosphere for creativity and art and I really enjoyed sort of applying graphic design to the different parts of the museum; collateral, exhibition signage, website, posters. All of those sorts of things that the museum needed. So, that was part of the internship. And, I was there for eight months. That was, I think, partly a turning point to know that I, like, I didn't want to do all of these other parts of communication. I wanted to do specifically graphic design that was kind of about typography and visual form making and those types of things. And, the internship at Mass MoCa was kind of a big push to do that.
CHAD:
And so then, did you feel after that internship you were ready to jump in it and do it?
BEN:
Definitely. I feel like at that point, after that internship, I only applied for creative, graphic designer, junior graphic designer. As opposed to looking at more multi-disciplinary fields, roles. So, yeah.
After that I got a job at George Washington University doing graphic design for that school down in Washington, D.C. That was a blast, too. Having spent four years in college, I kind of knew the world there and it was an easy fit to kind of make design and make graphics for a university. And, at the same time, I loved it. I loved my undergraduate education. So, as far as the content and that storytelling part, like, I knew what the stories were and I was excited to help tell them in a visual medium.
CHAD:
So, was it then after you spent some time there that you decided to go back to school? Or was there something else in-between there?
BEN:
So, that's really the turning point, I think. Because when I decided like, "Okay, I need to go to grad school."
CHAD:
Yeah.
BEN:
And, I've kind of jumped around a few different places. So, after being at George Washington, I moved to Boston and was a graphic designer at a travel company called EF. And, that was another kind of passion of mine was travel, and doing that. And, that was like, you know, finding a job that I could do graphic design for travel was really great. It was this company, EF, sold you those tours. And so, I did graphic design to help promote that… kind of print materials and web.
That was fun. It was blast. I got to do a little bit of traveling. But, it was very much an in-house team that didn't feel like I was getting the full breadth of what design could be. As opposed to working in the studio. I feel like those are more of the uber creative jobs in some ways. Or, at least it was back then. My thought was like, "Oh, I want to work at a design studio. How do I do that? I think I need to go back to grad school because I want to learn these additional skills." I want to polish some of my skills that I didn't get in undergrad not having a formal design education. And, I really wanted to connect to a design community and a creative community that I could, kind of, have the rest of my life. While I really like my undergraduate degree at Webster University, there wasn't really much of a design community coming out of it. Or, necessarily a good community to tap into. And, I applied to a few different grad schools and got into the program at UW, at University of Washington, and moved out to Seattle with my girlfriend, who is now my wife. We moved from Boston to Seattle and we were just thrilled to, you know, come out here. We thought we'd be out here for two years and we ended up staying for five. I really enjoyed the design program at UW and all that it entailed.
I really wanted to connect to a design community and a creative community that I could have the rest of my life.
JP:
I actually want to touch on something you'd mentioned right there about having a design community. Moving from St. Louis to Boston, how were you able to find a design community?
BEN:
Well, I think I moved from St. Louis to Mass MoCa, which is in Western Mass. It's actually three hours from Boston. So, your'e in a rural atmosphere and it's kind of in the middle of nowhere. And, there was this awesome creative community there that was a part of the museum. I really loved that. And, that was easy to tap into. I really enjoyed that. Then, when I went down to Washington, D.C., and then from there I went to Boston.
But, both times I went, moving to Washington D.C. not really knowing anybody. Then moving to Boston and not really being tapped in to the design community. I found that lacking. You know, I didn't really know a lot of people and get connected to the design community. And, that was one of the things that urged me to go to design school and get my master's was like, "I want to be connected. I want to know the people. I want to be challenged." And, I kind of decided grad school was the way I'm going to do that. As opposed to, you know, there's plenty of ways to get involved in the design community; going to events, stuff like that. But, I knew grad school would force me to do that in a way that I wouldn't be able to otherwise, or it would just be more difficult.
JP:
Yeah. I often wonder, because I have students who, over the years, have asked me, "Well, I need to stay around here, or I need to get a job around here because this is the community that I have." But, yeah. I don't know. I find that intriguing.
BEN:
Sure. Yeah. I think, you know, organizations like AIGA or Creative Mornings. Those are great. I would go to those all of the time in Boston, and did those in various cities. I think those give an opportunity to get connected. But, you know, you're probably going to get a few of these plugs, but having gone to UW, it's great. Because obviously I got to get tapped into the design community in Seattle. But, their alumni are everywhere. I'm tapped into any city, almost across the globe. So, you know, obviously New York and San Francisco have these great robust UW Design Alumn communities, and so does Boston. That was one thing that I… and I didn't really know that when I went to grad school, but coming out of it I realized, "Oh, I can go to any city and really, kind of, have a few connections just because the design program is pretty spread out." It doesn't necessarily stay in Seattle. But, it's certainly quite robust in Seattle. And, I don't know if other design schools that are on smaller scales really, kind of, have that to offer. I think that's one of the benefits of UW.
CHAD:
Well, I think the other thing about going to the mixers, and the formal networking things, is it feels so shallow sometimes. And, I think that one thing, you know, networking is a byproduct of going to grad school for me that I think I wasn't really thinking of when I went into it. But, I've noticed how much I've done it since I've been in it. But, I feel like I've been doing it in a different way where I've been having meaningful, purposeful conversations with people. Rather than feeling like you're going after them, you know, if that makes sense.
…having that graduate level of design school made me think about design in a bigger way.
BEN:
Absolutely. And, I don't know if you agree with this, but you know, grad school, having that graduate level of design school made me think about design in a bigger way, as opposed to, "Oh, I got to these mixers because I want to get a better job," or something like that. So now, I've got this whole vocabulary and wider set of interests, so when I go to those events I want to talk about what they're doing and what common interests there are and the conversations become so much more robust. And, just because I feel like I have more experience with creative endeavors, you know, and what people are up to and interested in.
CHAD:
So, we're up to you being in grad school now. Did you have any other major takeaways from that experience?
BEN:
From going to graduate school?
CHAD:
Yeah.
BEN:
Umm, I think what it did for me was definitely focused… I was able to brush up on my, kind of, formal skills and really hone those. I feel like I was a little rough before that. And, coming out of grad school I felt like I was really polished there. But, the bigger thing was more that high level design theory, design thinking, that has been really beneficial. And, I feel that that's been a really nice way that I've been able to get these interesting jobs post grad school. That graduate level of education just up-levels the conversation automatically when you go to interviews. I would just have a better vocabulary and would be able to have that type of thinking that, you know, I think employers and people were interested in getting, that sort of high level design thinking. So, that was a big takeaway from that.
And, like I said, just being able to be connected. So, coming out of grad school, I didn't really go to the websites that posted all of the design jobs. It was more of someone knows somebody and that's how I got an interview. And, that's the way it's been since I've been out of grad school for five years now. I've had a few different jobs, but they've all been through somebody that I've known… through UW, actually. And, I think often times that's where the good jobs lie, is like those where you have to know someone; which is difficult for designers that are starting out or don't have those connections. But, you just got to work your community and engage and find where there are common interests and follow those leads.
So often we're doing things on the computer and everything is so digital and your job is probably going to be doing digital design…in the future. Let's do some, kind of, more tactile silkscreen poster type thing.
CHAD:
So, when you got out of grad school, it sounds like you pulled upon a little of that history in the internship, of doing work in the museum, and went and worked at the EMP, right?
BEN:
Yeah. Absolutely, yeah. After I graduate in 2010, I was exhibit graphic designer at the EMP for a couple years. And, maybe less than a couple of years; more like a good solid year. And, that was a blast. If your listeners aren't familiar with the EMP Museum, I'd definitely check it out. It's this music, sci-fi, pop culture museum that has these exhibits that are really, just, fun. Like Hendrix's guitar collection, a Nirvana Exhibit… When I was there, I got to work specifically on some of the more pop culture exhibits and got to do design for a horror film retrospective exhibit, as well as a fantasy exhibit. And, the other one I worked on was an Avatar exhibit based on the movie.
CHAD:
When you were going through that experience, because obviously you were working in a lot of different mediums throughout that. And, I imagine there was probably, at some point, you were presented with working in a way or doing something that you'd probably never done before. I'm guessing probably a lot, maybe.
BEN:
Yeah.
CHAD:
How did you work your way through that?
BEN:
I think when it would come to some of the more… I didn't have a lot experience with three-dimensional, more kind of like set design stuff, you know, there was someone on the project that was responsible for that. So, like, it's a collaborative effort to be like, "How do my graphic design skills, how can they merge with yours?" As opposed to trying to jump into that world myself.
JP:
I think one of the things that I really appreciated about that exhibit is that it's always the narrative that has been driving the actual project itself. And, so moving forward with your different projects that you've done, I think you also did, was it Nickelstown?
BEN:
Oh, Nickelsville. Yeah.
JP:
Nickelsville! Nickelsville… was that it was based off of all of this content that you had developed. And, putting it together didn't seem like it was high touch. But, really it was the content that really drove the force of the project like that.
You want those people to take away the content and the story and not necessarily the visual aesthetics… Design is best when it's unseen.
BEN:
Absolutely. And, with a lot of these projects, the part of the goal is… you know, with Nickelsville, a homeless tent city in Seattle, that was essentially getting pushed around to different locations and was being made illegal by the mayor, Greg Nickels, in sort of the 2010, 2009 time. And, with that project, or the EMP exhibit, the goal, I think in a lot of ways, for a design is for the viewer or the user to come away not thinking, "Oh wow, that was really well designed." But, more or less like, "Oh, wow. We should solve this homeless problem in Seattle or find a way to aid this group." Or, like, "Oh, I understand why horror film has a place in our culture and what it means." And so, you want those people to take away the content and the story and not necessarily the visual aesthetics or the cool, you know, grunge that you did; those type of trendy elements. But, really try to design it in a way that it's the story and the content. And, I think that's what I think a lot of designers try to do. And, I really, kind of, connect with those type of motives in some ways. Design is best when it's unseen, and taking a backseat to story and content.
JP:
Yeah. And, using that phrase, Content is King, Do you feel that was brought to your attention as an undergraduate or as a graduate student?
BEN:
I guess maybe as a phrase and something to strive for that was something that I kind of tapped into in grad school. And, you know, with a lot of the interest I have in typography, I feel like it's great. I feel something like typography is all about the words and what those words mean should be the forefront. I think when you have a medium like typography, something like Content is King really kind of feels like an applicable thing. And, it a nice way to find creative inspiration. That's a big part of any project I work on. Where do you find inspiration? And, I feel like finding inspiration in the content is always the best way. Or, it seems like a great way to find original ideas as opposed to chasing trends or looking for aesthetic tricks.
JP:
I see Chad nodding his head, the same as me. In the corner of my eye we're both in unison like, "Yes! Yes!"
BEN:
And, I think maybe, you know, having done a lot of interesting projects in undergrad and before grad school, maybe that was sort of part of it, but grad school made it more formal and taught me how to think about it and write. You know articles and paper and essays on why that is the way that we want to shape design and move design forward into the future.
CHAD:
Do you feel that mindset of not wanting to follow trends or whatever is trendy or current right now, has informed the kind of work you've done in more recent years?
BEN:
I think so. After the EMP, I worked at the Microsoft Envisioning Lab in Redmond sort of working on software prototypes built around productivity in the home, productivity in the office. It was really about exploring the two, to five, to ten years out. What does software feel like? Or, how do these scenarios get expressed in software? And my role was the visual, kind of, systems; the graphic design look and feel, those types of things. Having done that and my current job as a creative director at Tectonic, a lot of the projects we work on are envisioning projects. We work with companies to think about they're vision two, to three, to five years out.
So, working in that envisioning space, I feel like you are very aware of where you are pushing the visual look and feel. So, what's the next thing is sort of a lot of the research and work is done there. Whether you call it trends, or whatever is the latest, you kind of want to see what is next. So, I think a part of the job I do now is kind of concerned with that from and aesthetic point of view. But, I think going back to that, Content is King, that's really where you want to still push and find your motivations there.
CHAD:
So, when you're working on projects now, is it kind of figuring out… I'm trying to figure out, as you're kind of peeking around the corner to help define what the future of those experiences are like, are you primarily looking at, "This is how we currently do things. This is what isn't working. This is how we can make that content, for example, be delivered better in a way of the future?" I don't know.
BEN:
Mmhmm, mmhmm. Yeah, yeah. Definitely. I think there's an element of, "Alright, let's do an audit of this tech company and look at the way they're engaging their users, or consumers, or customers." Can I identify some of the visual metaphors they're using and how are those helping or hurting their product? Are they using metaphors that aren't that elegant or are cumbersome? If you think of this whole transition from skeuomorphic design that had this purpose of getting people to understand technology and bridge this gap between, "What is an iPhone? And, what does it do? Alright, let me make a desktop look like a desktop. Or, let me make the address book have a leather cover." Those things were necessary to help people get into the digital software age. And, we don't need those anymore. That's great. People understand what these apps do and what they can express. So, we don't need to lean on those metaphors. We can lean on more interesting metaphors that put content first.
That's sort of, I think, something that I was a part of in grad school, and do now as sort of a day job. And, I think that transition from skeumorphism into metro into Google Material, I think that's sort of the last five years and the challenge now is, "So, okay what's the next thing." Like, "Okay, we did that, we know that Content is King and we don't want to have a cumbersome chrome-filled experience, that's not the default. How do we push it even further and find clever ways to, you know, put together information and content and get them out to the user?" And, I think there's lots of ways to do it. It's tough. I don't know if we solved it or found a discreet answer. But, ever project sort of has its own path. And, we kind of find different pathways as opposed to doing it one way and applying it to every client.
CHAD:
I think one conversation that's been happening, or I feel that's been coming up a lot lately, is designers being conscious of… there was the move from print to digital, which is primarily screen-based, now as we're beginning to think of technology in all of these other spaces, what does design begin to looked like when screen-based interfaces are no longer the norm?
BEN:
Yeah.
You don't think of yourself as a graphic designer, you think of yourself as a designer that solves problems regardless of medium…think of yourself as a person who can problem solve for a myriad of problems and come up with ideas and concepts.
CHAD:
But, that's like far out in the future.
BEN:
It's not that far! In some ways, I feel like wearables, and that whole space, how does, you know, someone like the three of us who are versed in visual graphic design, how does our role apply to a world that doesn't need that? Like the information is just there, or it's served up in a way that isn't so formal like it has been in print design and that sort of thing? And, I feel like that is where you lean on design thinking in a bigger way. You don't think of yourself as a graphic designer, you think of yourself as a designer that solves problems regardless of medium. And, I think that's an important thing to motivate designers to not be a niche designer, but to think of yourself as a person who can problem solve for a myriad of problems and come up with ideas and concepts. And, when those ideas and concepts do have a visual form, go do that part of the project. I feel like that is how I find myself in these kinds of different projects.
JP:
That's good advice because it's saying, "Don't pigeonhole yourself into one location as to what you're doing right now." Think about what the future is going to need, not just what you can study.
BEN:
Yeah. Absolutely.
CHAD:
That's always the hardest thing, is… For me one of the most challenging things about design is being able to manage what you're doing currently while always having one eye in the future, and making sure your eye is always there because it needs to be there.
BEN:
Yeah. And, I feel like also finding opportunities to not necessarily to feel that pressure of solving these big problems, but take a project here and there that's like, "Oh, this is a poster, I can do a poster." I feel like having those every once in a while, or every few months, I feel like that is something I enjoy. Working on these heady, you know, kind of envisioning projects is great. But, doing a logo design or a poster for a band or album art or something that's very much in the traditional sense of graphic design, I feel like is something I enjoy. I feel like I need that part of my design life. I mean, do you guys feel like you connect to that part, too. Or, do how do you guys manage those things?
CHAD:
I think that's a good question. Because, like even for example, this summer I was just like, "Oh, I'm thinking about things I'll need when I'm getting ready to go back into the job market after I go to school." And, one thing is like, "Oh, I'll need thank you cards." And, I was like, "Oh, I haven't done a screen printing project in a while. I should just make my own." So, I'm in the grad studio, as you can see, trying to make this little light room in the cabinet under the sink, doing it as Frank Chimero would say, The Long, Hard, Stupid Way…
BEN:
Yeah. (laughs)
CHAD:
And, getting back to working with those things. And, reminding myself even though that may not be directly relevant in some way, it still differentiates me somehow. And, I like doing it. So, why not?
BEN:
Yeah, it's a creative outlet. And, you feel those creative juices flowing and there's like some passion to it. That's beneficial.
JP:
Yeah. These days I only do projects that I actually care about.
CHAD:
Hashtag privilege.
JP:
(laughs) And, I that I only have the time for doing, so I usually have found myself doing maybe one project per year, maybe two if I'm really pushing it. But, because of both my position at the University and the things I'm involved in outside of school and family and what have you, I look at just the things that are important to me, and to the causes that I believe in, or that still support something that is non-commercial based.
BEN:
Yeah, that could have been a whole different theme for this conversation. But, this idea of empathy, and that as a design trait. I feel like that's been part of my design education and it's such a motivating factor that is sort of a subset of content and story, but really kind of being empathetic to the cause of the project and understanding where you've come from, where you're going; I think that's beneficial. And even to like… you have those jobs where it is a more commercial endeavor, you can still apply empathy to those things.
JP:
Oh yeah, definitely.
BEN:
Be empathetic to that client that has these problems. Be empathetic to the user of this product that doesn't work. That's such motivation with empathy, with commercial project, and those, sort of, passion for good projects, too.
JP:
Yeah.
CHAD:
Well Ben, that you again for being on the show. This was a wonderful conversation. You've had a wonderful history and thank you for sharing it with our listeners.
JP:
Yeah, thank you.
BEN:
Absolutely. Thank you. It's been a blast.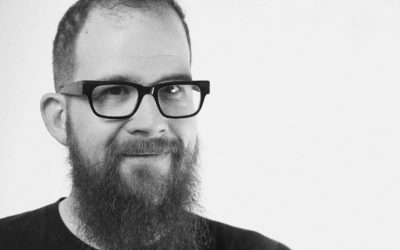 On this episode, Michael Smith, Director of the Master of Human-Computer Interaction + Design Program at the University of Washington, talks about information architecture as an entry point to design, the sad loss of studio culture, and teaching and practicing...